Designed E steed
the verve online © 2007
aLL RIGHTS RESERVED
Richard Ashcroft was born on 11 September 1971 in Billinge, Lancashire and has two younger sisters, Victoria and Laura. His father Frank died suddenly when Richard was only 11, from a blood clot on the brain as a result of an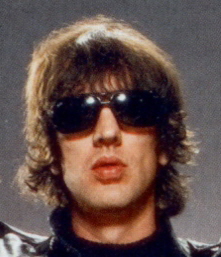 accident many years earlier. He is married to Kate Radley, former keyboard player for Spiritualized, and has two sons, Sonny and Cassius.

Richard was a gifted footballer and played for Up Holland FC and it was once his ambition to play centre forward for Manchester United. He met fellow bandmates Pete Salisbury and Simon Jones at Up Holland High school, and Nick McCabe at Winstanley College, where Richard studied Theatre, Philosophy and English. However, Ashcroft walked out of his A-level exams and went off to sunbathe on the top of a hill in a nearby forest instead. He applied for a job as lifeguard at Wigan baths but was put instead on maintenance duties. Needless to say, that didn't last long and soon afterwards the Verve was formed.

After the band broke up in 1999, Richard embarked on his solo career, releasing three albums. Alone With Everybody in 2000, Human Conditions in 2002 and Keys To The World in 2006.
Nick McCabe was born in Haydock on 14 July 1971, the son of a bus driver and the youngest of three children. He has a daughter Elly (born Aug 1993) from ex-girlfriend Monica, and he now resides with his wife Emily.
He met fellow Verve bandmates at Winstanley College where he was a year above the new intake from Up Holland High. Richard Ashcroft heard him play guitar in a practice room one day, and described the sound as "a whole other universe to me".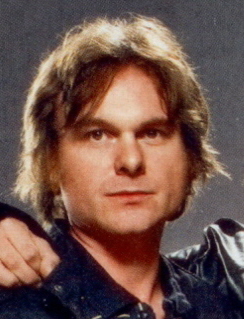 After Winstanley Nick went off to Liverpool to train as a quantity surveyor, but a year later he packed it in when he got a call from Richard to join the band.

Tensions between Ashcroft and McCabe caused The Verve to disband twice. The first time was soon after their second album A Northern Soul. Soon after the split the band reformed without McCabe, but he was persuaded to rejoin before the release of Urban Hymns. He left the band once more after their homecoming gig at Haigh Hall. He pulled out of the rest of the tour and was replaced by session guitarist B J Cole.

After the 1999 split McCabe worked with artists which included John Martyn and The Music. He was also the producer of The Nova Saints and joined them on stage in 2006 at Ashton Court Festival.
Simon Jones was born in Liverpool on 29 July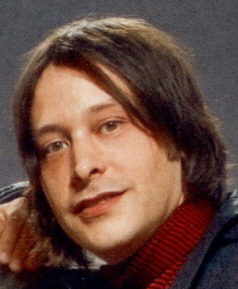 1972. He moved to Wigan when he was 13. He met Richard Ashcroft at Up Holland High School where they became good friends before leaving for Winstanley College. He was inspired to start playing guitar by Richard's ambition to be a singer. Simon Tong (an ex Verve member) was also a student at Winstanley, and taught Ashcroft and Jones their first guitar chords. Jones and Tong were members of a Winstanley band called Laughing Grave (or sometimes Applecart). Then they formed The Butterfly Effect and Raingarden before Jones went on to join Richard as Verve's bass guitarist.

When The Verve broke up in 1999 he wrote and played for The Shining who released an album (True Skies) in 2002. After that (2004) he was a member of the backing band for Cathy Davey.
Pete Salisbury was born in Bath on 24 September 1971. He drummed in a college marching band. His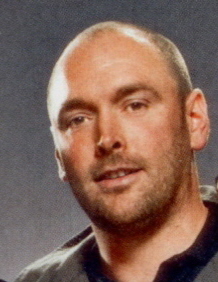 first meeting with Richard at Up Holland High was during an argument that nearly resulted in a fight, with them both on opposite sides of the playgound. Then another time Salisbury broke his ankle on the football pitch during a tackle with Ashcroft.

Despite the bad start, they formed a lasting friendship. At Winstanley College Salisbury (Sobbo) began drumming for a band called the Comedians.

Sobbo then went off to Stoke Poly to do a university degree in ceramics and geology. Then he got a call from Richard inviting him back to Wigan. Sobbo didn't hesitate and got the first train back.

After the break-up in 1999 Sobbo continued to work with Ashcroft and he also owns a drum shop in Stockport.